Meet the Staff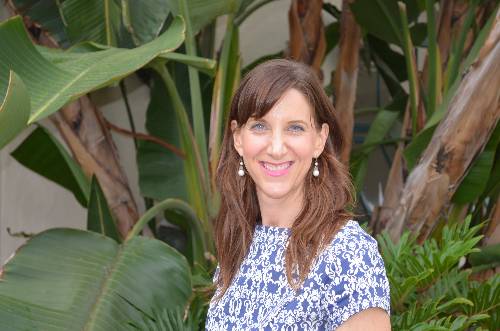 Stacey Sinclair, Ph.D.
Director, The Weber Honors College
Email: [email protected]
Dr. Stacey Sinclair has been the Director of the Weber Honors College at San Diego State University (SDSU) since 2005. Stacey is involved in a diverse range of Honors activities including recruiting and mentoring students, developing the Honors curriculum, and helping organize the growth and development of Honors as an integral part of SDSU. In collaboration with her colleagues, she has executed a coherent vision for the Weber Honors College, which includes the development of a study abroad requirement beginning in 2005, as well as development of the Honors Minor in Interdisciplinary Studies in 2009 and the Honors Residential College in 2010.
Stacey teaches numerous honors courses and sits on the Honors Council. Her research, publication, and teaching focus on cultural studies, discourse and therapy, and conflict resolution. She has published numerous journal articles and book chapters on these topics and presents her work at the national and international level. Stacey is co-author of the book New Horizons in Multicultural Counseling published by Sage in 2008, and is currently co-authoring the book Cultural Counseling: Bridging the Us vs. Them Divide to be published by Cognella in 2019.
Stacey also has a strong background in developing a range of interdisciplinary international education programs for honors students from diverse academic backgrounds, including leading programs in Costa Rica, China, Cyprus, Estonia, Finland, and New Zealand.
Stacey comes from the east coast and came to SDSU in 2001 after graduating with her Ph.D. in Counseling from the University of North Carolina, Greensboro. She received her Master of Arts degree in Psychology from James Madison University, and earned a Bachelor of Science degree in Psychology from Virginia Tech, graduating Magna cum Laude and Phi Beta Kappa.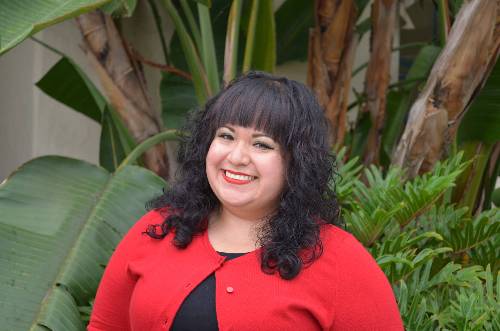 Martha Enciso, Ed.D.
Associate Director, The Weber Honors College
Email: [email protected]
Dr. Martha Enciso joined the Weber Honors College team at San Diego State University (SDSU) in 2014. Prior to SDSU, Dr. Enciso worked at the University of Southern California (USC) at the Office of Academic and International Fellowships with students who are merit scholarship students, students interested in international and national fellowships such as the Fulbright Student Grant and Rhodes Scholarship, and the Mellon Mays Undergraduate Fellowship Program (MMUF). Dr. Enciso was also an Adjunct Assistant Professor in the Masters of Education Postsecondary Administration and Student Affairs Program and the Masters of Education in Educational Counseling Program at USC.
Dr. Enciso recruits students, advises students on high impact practices and national and international scholarships and fellowships, and teaches various courses in the Honors College focusing on identity, educational equity, and graduate school preparation. Her research interests focus on underrepresented students in special programs, first-generation college students, and transfer students. She has experience working in cultural centers, international education, student retention, diversity initiatives, and with transfer students as well as first generation college students. Dr. Enciso presents her work nationally and serves on national leadership teams for professional associations such as NASPA.
Dr. Enciso is a three time Trojan having earned all her degrees at USC. She received her Ed.D. in Educational Leadership, Masters of Education in Postsecondary Administration and Student Affairs, and a Bachelor of Arts degree in Sociology.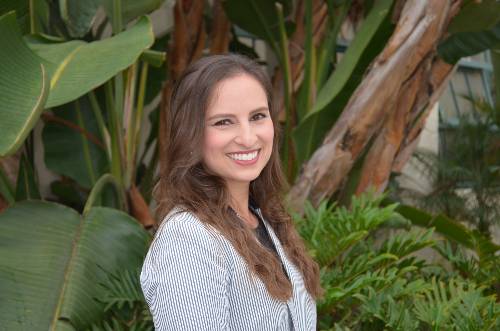 Michelle Knowlton, M.Ed.
Academic Advisor, The Weber Honors College
Email: [email protected]
Michelle works closely with Honors students as they complete their Honors Minor in Interdisciplinary Studies requirements, and encourages students to participate in high-impact educational practices. Michelle practices developmental advising strategies in order to work with students holistically, and she enjoys seeing students grow and develop at San Diego State University (SDSU).
Before coming to SDSU, Michelle worked in community college outreach and recruiting, campus activities, orientation, athletics, academic advising, and residential life. When she was at the University of Southern California (USC), Michelle was an instructor for the American Culture Class, a semester-long course designed to help international graduate students assimilate to university life in the United States. Michelle also has experience advising student organizations that program large-scale campus events with student activity fees. She enjoys working with students who are engaged with student life and make a positive impact on the campus community.
Michelle has a Master of Education degree in Postsecondary Administration and Student Affairs from USC and a Bachelor of Science degree in General Biology from UC San Diego. She is also a certified group fitness instructor, leading both Turbo Kick boxing and PiYo formats at the gym. In her free time, Michelle enjoys camping, hiking, being outdoors, and playing the piano and guitar.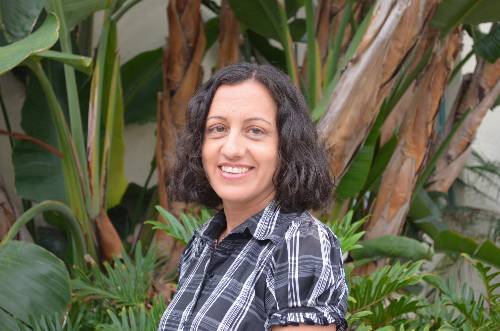 Kathy Sweetman
Administrative Support Coordinator, The Weber Honors College
Email: [email protected]
Kathy manages the daily office operations for the The Weber Honors College. She is committed to and thoroughly enjoys helping both prospective and current Honors students meet their future goals. She graduated with honors with a Bachelor of Science degree in Applied Psychology from Oregon Tech and was a member of Psi Chi International Honor Society. Her professional background is in higher education, working for ten years in undergraduate admissions.
In her free time, she enjoys spending time with family and friends while enjoying the multitude of great outdoor activities that San Diego has to offer, especially the beaches.