SDSU BRIDGES

SDSU BRIDGES is a group dynamic women convened to promote SDSU to the community. It was established in 1999 by Susan K. Weber, wife of the seventh president of San Diego State University.
The organization meets quarterly to enhance knowledge and "Bridge" the University with the community.
Mission Statement
SDSU BRIDGES supports lifelong learning by linking the community to the university, showcasing programs, and providing scholarships.
A Life Well and Generously Lived
We are sad to learn of the passing of our founder Susan K. Weber. Susan was the inspiration behind the formation of the SDSU BRIDGES group in 1999. Under her guidance we became a close knit group of women supporting SDSU and the many opportunities provided for faculty and students. Our mission has been to support lifelong learning by linking the community to the university, showcasing programs, and providing scholarships. Through the formation of BRIDGES, and ultimately the BRIDGES Scholarship Endowment Fund, Susan has left a life-long legacy to the university. Since 2009 we have provided Susan K. Weber scholarships to nine students enrolled in the SDSU honors program. We will miss Susan's laugh but our memories will comfort us.
The Life of Susan K. Weber

Ensuring our scholars are able to pursue their academic dreams...
We are proud to announce a generous, anonymous donor proposed a challenge grant to raise additional funds for the BRIDGES Endowment Fund.
---
Participate Today
There are four ways you can participate with a tax-deductible gift to the SDSU BRIDGES Endowment Fund:
BRIDGES Tribute Card
Donate in honor of someone special with a BRIDGES Tribute Card.
Direct Contribution
Donate any amount to the BRIDGES Endowment Fund or the Susan K. Weber Scholarship.
Pledge
Pledge a gift amount and make several annual payments.
Planned Giving
Establish a Planned Gift or Bequest directed to the BRIDGES Endowment Fund.
---
Options for Processing Your Donation
Note: documents in Portable Document Format (PDF) require Adobe Acrobat Reader 5.0 or higher to view, download Adobe Acrobat Reader.
BRIDGES Scholarship Recipients
FALL 2017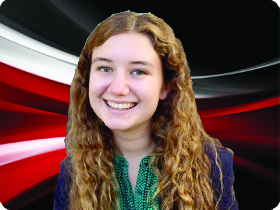 SHANNON DALTON
Year: Freshman| Major: Hospitality & Tourism Management
Shannon Dalton is currently a first-year student in the Weber Honors College. She is majoring in Hospitality & Tourism Management and minoring in Leadership and Interdisciplinary Studies. She volunteers as a Peer Leadership Consultant through Student Life & Leadership where she presents workshops to various student groups on time management, conflict resolution, and other key skills. In her first semester, Shannon served as Pledge Class Secretary of Alpha Kappa Psi, a business fraternity on campus, and is hoping to become the VP of Communications for the fraternity next semester. She is heavily involved in Alpha Kappa Psi's Philanthropy Committee in which her team raises money for Eunime, an orphanage in Tijuana, Mexico for children with HIV and AIDS, and gives professional workshops to at-risk high schoolers to help them obtain jobs. Through her leadership curriculum, she currently tutors a foster youth,and helps her advance to perform at grade-level standards. Shannon has enthusiastically accepted an internship with Marriott International for this upcoming summer, where she will learn the inner-workings of the industry she hopes to someday pursue a career in.
FALL 2016
SOPHIA COLE
Year: Sophomore| Major: Spanish and Linguistics
From: Napa, CA
Sophia Cole is a second­-year student in the Weber Honors College majoring in Spanish and minoring in Interdisciplinary Studies. She is pursuing a second major in Linguistics with an emphasis on Teaching English as a Second Language. She serves as a student liaison through Aztec P.R.I.D.E., which connects current SDSU students with alumni and donors. She is the Vice President of Programming of Planned Parenthood Generation Action, and works as a Desk Assistant at Chapultepec Residence Hall. She is very enthusiastic about studying abroad during her junior year at the University of Granada in Spain, where she will immerse herself in local Spanish culture and take classes that will improve her fluency.
Read about Sophia in SDSU Newscenter!
FALL 2015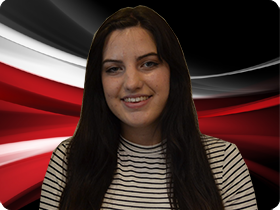 JUSTINE POULIN
Year: Junior | Major: Statistics
From: Oceanside, CA
Justine Poulin is a junior scholar in the Weber Honors College. She is majoring in Statistics and minoring in International Studies and Honors in Interdisciplinary Studies. She is currently studying abroad in South Korea for the fall semester at Chung-ang University. She has been awarded a competitive scholarship through the university to work at the Global Lounge on campus where she helps Korean students with their English speaking and writing skills. She is also conducting a cross-cultural, quantitative research study on volunteerism that will compare Korean and American university students. On campus, she is a part of the Korean Student Association (KSA), where she has served as the Public Relations Officer for two years, and Circle K. Circle K is a student-led organization which embodies the tenets of leadership, fellowship, and service at the local, district and international levels. Since awarded the Bridges scholarship in November 2014, Justine completed over 80 hours of community service and continues devoting more time to helping the community.
FALL 2014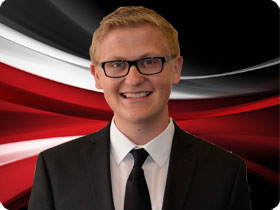 ZACKARY ALBRECHT
Year: Senior | Major: Journalism

Minor: Honors Interdisciplinary Studies


From: Manteca, CA

Zackary Albrecht is a senior studying journalism with an emphasis in public relations. Zackary is the President for the Rotaract of SDSU, served as an adviser on the Student Life and Leadership Summit Student Advisory Committee and is the Chief of Staff, serving as the principal counsel, representative and aide of the Associated Students Executive officers. He also runs two different first-year leadership programs. Off campus, he works with an organization called iVOW, which promotes peace and education via a pod-cast platform. Over the summer he signed onto a communications consulting firm called Prisk Communication (PC), where he is an associate. PC specializes in public speaking training, effective presentations skills, how to interview 101, facilitation and more. This winter, he will study abroad for two weeks in Barcelona to receive his certification for collaborating, facilitating and conciliating from the National Conflict Resolution Center through the College of Extended Studies.
---
BRIDGES Student Bio Update Form
Please complete the following on-line form below so that we can provide regular updates to the Bridges Scholarship Committee. Congratulations on your continued success and we appreciate you staying in touch on a regular basis.
BRIDGES Scholarship Recipient Guraduates
CLASS OF 2016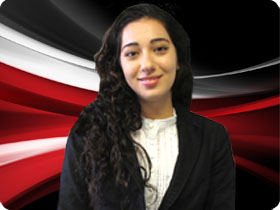 STAV GEFFNER
"Thank you to the Bridges community for your ongoing support to help me accomplish my academic and professional goals."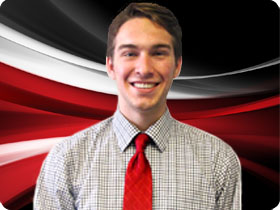 MATTHEW BAIN
"Thanks to the SDSU BRIDGES Scholarship, I was able to fully engage in everything SDSU had to offer. In addition, the SDSU BRIDGES Scholarship allowed me to study abroad in England. I can't thank the SDSU BRIDGES Susan K. Weber Scholarship Committee enough for providing me with this opportunity!"
CLASS OF 2015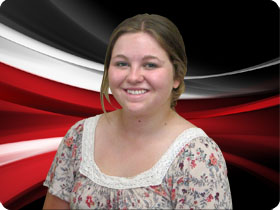 ZOE SAND, B.S., Cellular and Molecular Biology
I think about all of the great opportunities I've had while at SDSU. Being a BRIDGES Scholar has been one of the greatest honors I've been given. This scholarship has helped me through three academic years, including support for my study abroad program this last summer in China. The people I have met through my involvement with BRIDGES have helped me to get to my placement in a research lab on campus. This year I will be a Research Associate at Roka Bioscience. Roka Bioscience is dedicated to developing rapid, highly accurate molecular assays and instrument systems for the Food Safety Industry.
JESSICA LINMAN, B.S., Hospitality & Tourism
Jessica says: "I am grateful for the BRIDGES scholarship because it will help me pay my out of state tuition and enable me to get the most out of my education here at SDSU. I also want to thank the inspirational and loving members of the BRIDGES committee."
CLASS OF 2013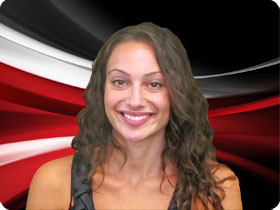 ARIEL RAWSON, B.A., Interdisciplinary Studies: Anthropology, Psychology, ISCOR
Ariel says: "The award was so meaningful and it helped me pursue my aspirations and continue my pursuit of knowledge. This scholarship afforded me the opportunity to study abroad, complete an honors thesis, and enabled me to focus my efforts towards the quality of my academic work." Ariel is a current graduate student at Ohio State University. Upon completing her Masters Degree in Geography, she will earn a doctorate in Geography to conduct research in political ecology.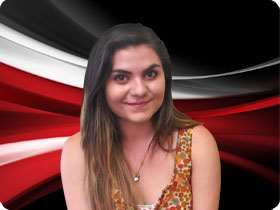 VICTORIA CUESO, B.A., Liberal Arts and Sciences in Spanish
Victoria says: "I'm grateful for this award. I had the opportunity to make the most of my education while at SDSU and I am grateful for the support. The BRIDGES scholarship supported my study abroad in Granada, Spain, as well as finish my undergraduate studies in three years." My goal is to complete a teaching credential and master's degree in education and to make a positive impact on future students.
---
BRIDGES Alumni Bio Update Form
Please complete the following on-line form below so that we can provide regular updates to the Bridges Scholarship Committee. Congratulations on your continued success and we appreciate you staying in touch on a regular basis.
Support SDSU Bridges